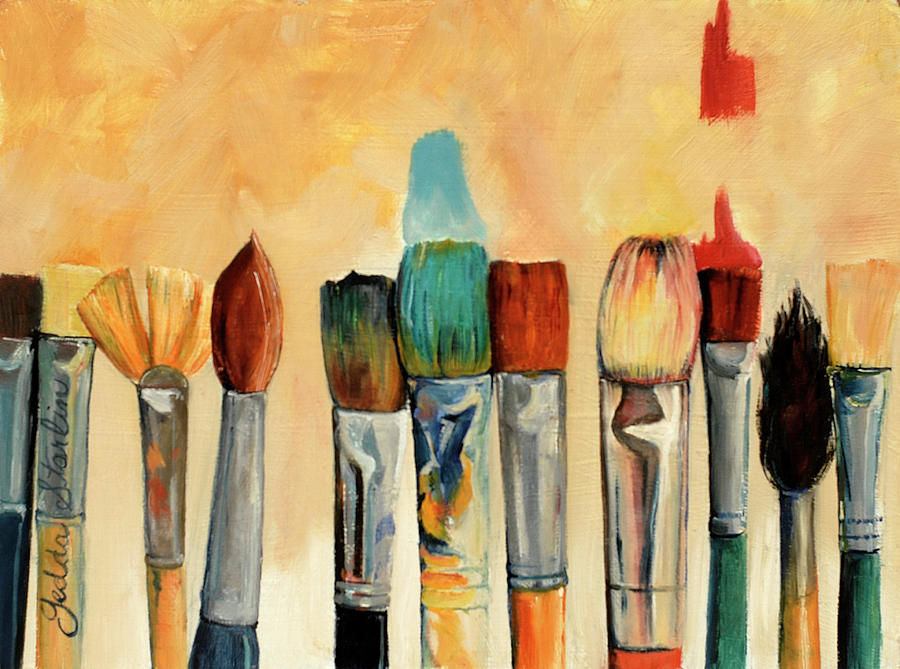 Your wedding is one of the most important days of your life and while you can trust that your family and friends will be able to produce from their iphones a plethora of candid images for your scrapbook, the inclusion of a Live Event Painter can provide a unique one-of-a-kind portrait of your day that will capture your memories in a way photography cannot.
Live Event Painters are experienced artists with their own individualistic technique, so when going in search of an artist make sure to view their work or galleries to see their painting style. If you are unable to find someone local in your area, discuss your venue with your out-of-area artist of choice. You will find that many will travel to your wedding location.
Jane's Place
davisdrew
davisdrew is an acrylic artist based out of Little Rock, Arkansas. Her work focuses on creating vibrant stylistic interpretations of people, pets, and places. She travels regularly to complete live wedding paintings.
Cindy Scott Artistry
Cindy Scott Artistry is based out of Colombia, Missouri and specialized in both Live and Livestream painting
Jenni Lou Art
Jenni Lou Art is based out of Denver, Colorodo with artistic services including Live Painting and Commissions.
Snap Chic Wedding Painting
Natalie Pheifer is a professional artist and live wedding painter servicing San Antonio, TX and beyond. 
Snap Chic Wedding Painting is based in Boerne, Texas
Sam Nelson Art
Wondering if you can have a live artist at your destination wedding? Of course you can! Sam Nelson Art is based in Jacksonville, Florida and specializes in live event painting, commissioned art and pet portraits. Sam Nelson is available for travel to your favorite waterfront destination.